We repair
Your hydraulic hoses, cylinders and products.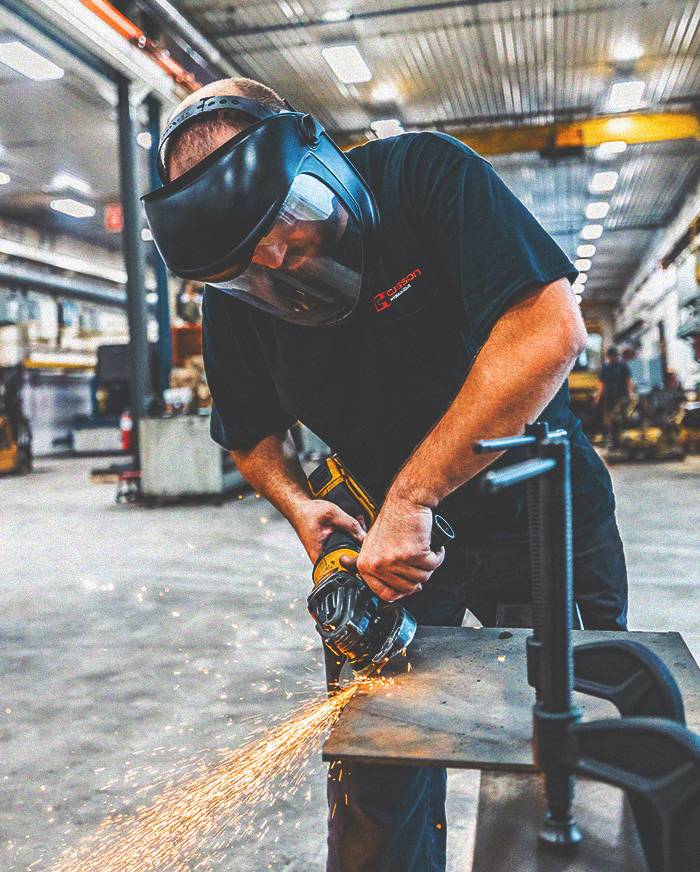 Hydraulic repair service
We offer quick and efficient repair services for all your hydraulic systems. Our qualified technicians are equipped with the expertise and specialized equipment needed to get the job done right. Our ultramodern measurement instruments guarantee you the best value for your money.
Cylinders
When a cylinder breaks down, it must be repaired quickly. Our experts have the specialized equipment needed for the job (including a honing machine for fixing tubes), and can:
provide a detailed analysis of your cylinder's condition
provide a repair cost estimate on request
repair all types of cylinders quickly and meticulously;
offer a vast selection of parts (air duct seals, tubes, chrome induction, etc.). Plus, thanks to our large supplier network, we can meet all your needs quickly and efficiently.
To guarantee unmatched service, every cylinder is tested before leaving our plant.
Hydraulic components
Has one of your system components broken down? Thanks to the extensive experience of our specialists, our vast parts inventory and our large supplier network, we can fix your problem quickly and efficiently. No matter the make, we'll help you find a solution.
Here are some of the repairs we offer:
gear, piston and gate pumps;
sectional, monoblock and electromechanical valves;
motors;
hydrostatic transmissions;
PTO multipliers.
Heavy machinery
Need to repair the structure or hydraulics on your excavator, platform or boom truck? We have the space required to repair your machinery directly in our shop.
Plus, by having your machinery with us, we can detect the problem faster and run more tests to ensure that your equipment is operating the way YOU want it to.
Whether it's for a minor or major breakdown, don't hesitate to contact us to book your appointment and get your equipment back up and running in no time.
Interested in our repair services?