ABOUT US
The hydraulics specialist since 1961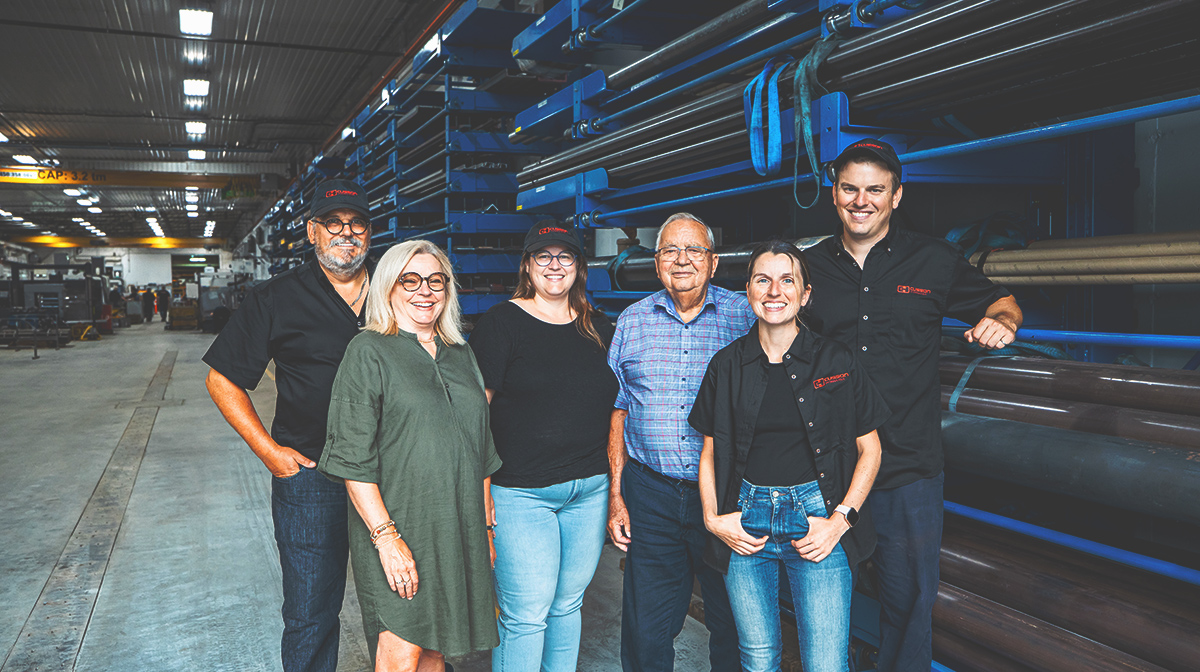 A bit of history
60 years of hydraulic system expertise
Business startup
Gilles Cusson founded the business in 1961. In his very first 1,800-square-foot shop, he offered all kinds of welding and hydraulics services. He also sold and repaired pumps, valves, and hoses. Over time, at the request of his clients, he began manufacturing hydraulic cylinders. This marked the beginning of an exciting adventure that still continues today.
Lise Vincent joins the company
In order to meet the various challenges he faced, Gilles Cusson quickly surrounded himself with a reliable team of hard-working employees who shared his values for customer satisfaction. In 1969, his wife Lise Vincent joined the business to assist him and handle the accounting operations.
Incorporation and arrival of René Cusson
Over the years, the business continued to expand and develop new products. On March 31, 1976, the business was incorporated. René Cusson, Gilles's son, joined the family business. He gained valuable experience first by working in the factory, and later by managing it alongside his father.
Greater expansion thanks to new machining technology
The company was experiencing great success, and in 1989, it doubled its workspace to make room for new technologies.
Arrival of Guylaine Cabana
René's wife, Guylaine Cabana, joined the company to assist her husband and manage the office. She was in for a great challenge, however, because in addition to her new responsibilities, the company was making the shift to digital systems.
A 5th expansion
After adding a machining and storage workshop in 1997, Gilles Cusson Inc. expanded its facilities for a 5th time by adding a paint shop.
René Cusson and Guylaine Cabana become owners
The turn of the century was marked by the purchase of Gilles Cusson Inc. by the second generation. René Cusson and Guylaine Cabana became full owners of the business and the 3rd generation settled in to carry on the family tradition.
Over the years, Gilles Cusson Inc. acquired cutting-edge equipment and gained an unquestionable reputation. Gilles Cusson Inc. was now known for its vast hydraulic expertise across Canada and the United States. A true success story.
Official arrival of the 3rd generation
René's son Benjamin wears many hats, including designing hydraulic cylinders and systems. Laurie Cusson took on a human resources and management role, while Justine Cusson filled an accounting position.
A wind of change
Gilles Cusson Inc. became Cusson Hydraulique. This new name, along with an updated image, is a way to pay tribute to the past while showcasing the company's updated, cutting-edge offer and work methods.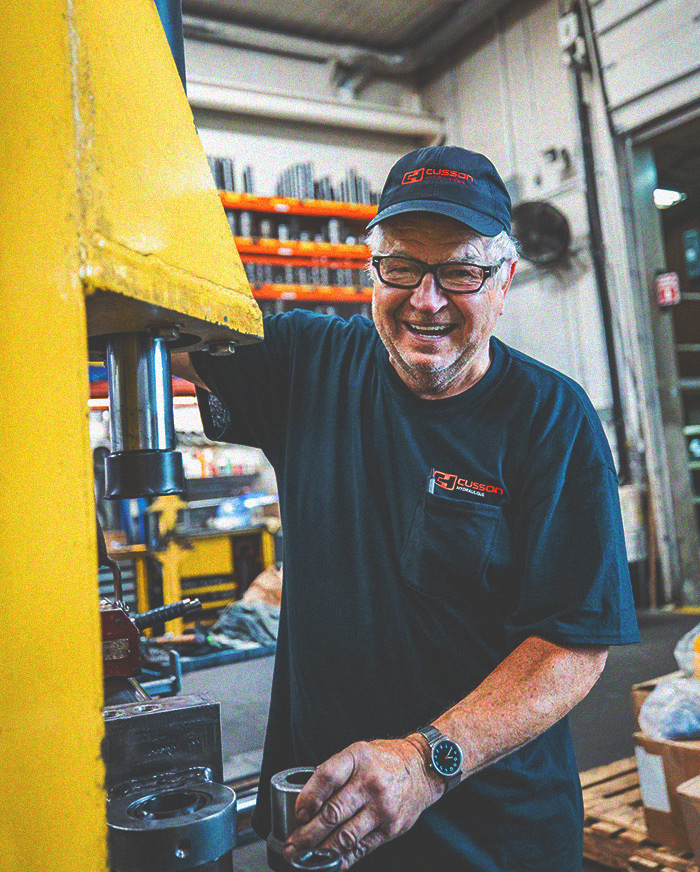 TRUST A COMPETENT TEAM
Cusson Hydraulique, a leader in the hydraulics industry, relies on experienced employees who are trained on the latest technologies for welding, machining, and hydraulics.
Cusson Hydraulique encourages continuous learning and has 40 permanent employees, most of whom have several years of service.
Exceptional service
Driven by product quality and compliance according to the highest industry standards, the Cusson Hydraulique staff works together to offer clients an exceptional, attentive, and friendly service.
Want to be part of a team where your quality of life is a priority?